DMCCB Basel Symposium 2022 «Intrinsically Disordered Proteins as Drug Targets»
This one-day symposium is organized by the Swiss Chemical Society, Division Medicinal Chemistry and Chemical Biology. The topic has been selected by our members among several proposals aiming at reinforcing the links between chemical biology, medicinal and agro chemistry, while being of importance in drug discovery and optimization programs.
Intrinsically disordered proteins (IDP) have long be considered undruggable because of their inherent flexibility and therefore lack of stable binding pockets for small molecules. Many IPD are associated with diseases making them attractive targets for drug discovery. Novel strategies to address these targets are needed and understanding has increased over the recent years.
Illustrating the progress in the field of intrinsically disordered proteins will be of high interest to students in chemistry, pharmacy, biology, and to the medicinal chemistry and chemical biology community at large. The target audience is therefore composed of scientists from pharmaceutical and biotech industries, as well as colleagues from academia.


Dictated by the uncertainties of the Covid-19 pandemic, a mixed meeting is currently planned with the option to change to a fully virtual format if the situation requires.


The program is composed of 6 invited speakers highlighting recent progress in the field. Additional 6 short communications will be selected from submitted abstracts (see information on poster)
A poster session covering topics of Medicinal Chemistry and Chemical Biology in a broader sense will take place during lunch break.

Confirmed Speakers:
Dan Nomura (Berkeley, US)
Ben Schuler (UZH)
Hilal Lashuel (EPFL)
Birgit Strodel (Jülich, D)
Sarah Slavoff (Yale University, US) 
!!! The program is subject to change, please check the current situation on this website!!!
---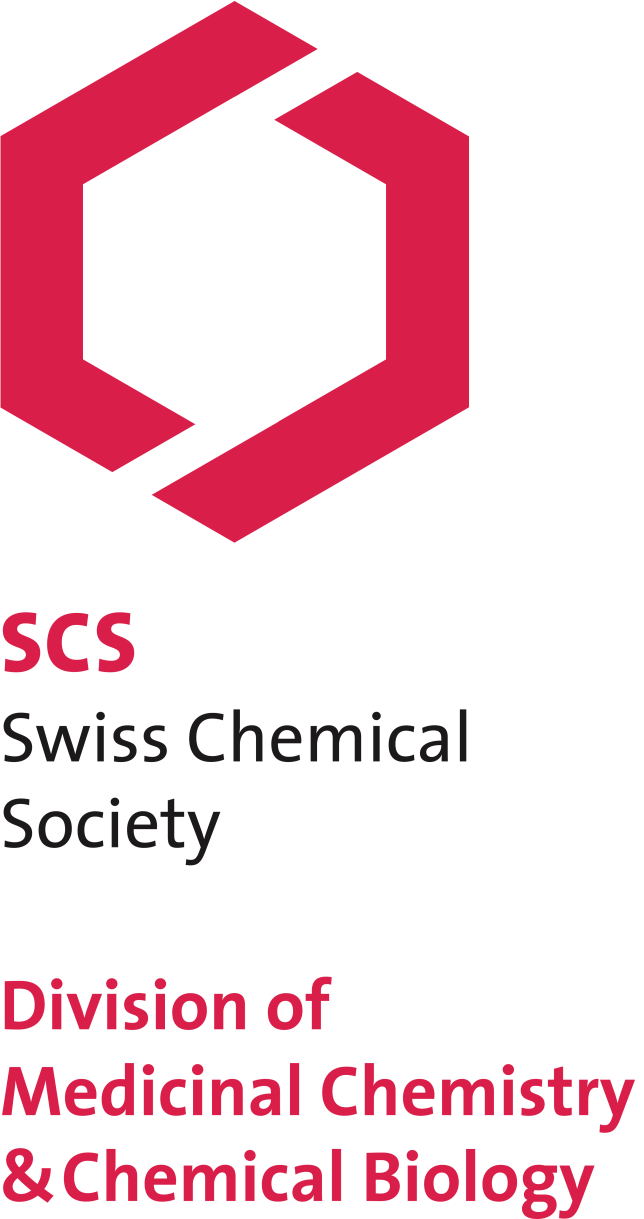 ---
Meeting Chair
Dr.Cornelia Zumbrunn
Idorsia Pharmaceuticals Ltd
phone +41 58 844 0167


Symposium Sekretariat